How to Achieve ISO 9001:2015
Would you like some real expert help on achieving ISO 9001:2015?

This nine page white paper is written by Mark Braham, an expert in ISO 9001:2015, who was heavily involved in its drafting.
How Will This Benefit You?
This white paper gives a unique insight into the intention behind the latest update of the ISO 9001 standard and answers the following questions:
What are the requirements of a Quality Management System certified to ISO 9001:2015?
What are the Seven Quality Management Principles?
What is an auditor looking for to award ISO 9001:2015?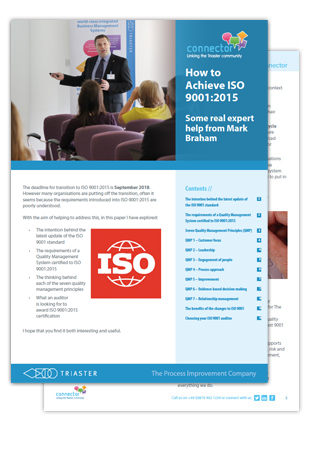 Download this Free White Paper Now