Business Analysis Report
Would you like to learn more about quantifying the benefit of process improvement?
This 12 page report explores how you can use a Triaster Process Library to capture your AS-IS business processes and model and simulate changes to find the most effective way of doing things.
How will this benefit me?
This report is essential if you:
A: Have a Triaster Process Library and want to learn how to use the business analysis and process improvement capabilities
B: Are considering implementing a Business Process Management system in your organisation and are facing the following challenges:
'Our business processes are inefficient and are wasting money.'
'We need to make improvements but we are not sure what the implications might be.'
'We are struggling to align quality with our strategic objectives.'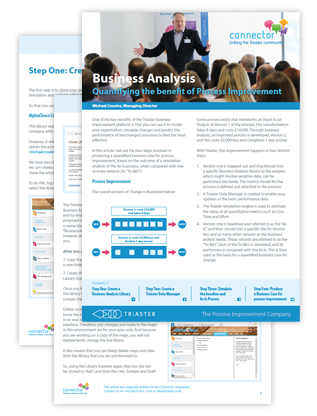 Download our Free Business Analysis Report