Spirax Sarco
Driving excellence through process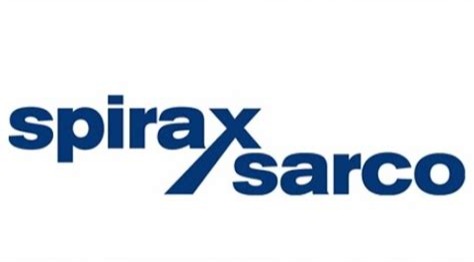 Spirax Sarco provide steam solutions through their extensive range of products, services and technical expertise, which enable customers to meet their energy efficiency targets, to increase productivity and to deliver long term sustainability.
In 2011 the UK Sales organisation, having established their Process Excellence Road Map, started to plan the implementation of their business process management (BPM) programme. Their aim is to achieve excellence and to align all aspects of their business to meet the wants and needs of their customers to ensure that they are the steam users' first choice steam solution provider.
Customers first
UK Sales put their customers' right at the heart of their process improvement approach.
In 2011, Spirax Sarco commissioned an independent market research company to carry out Customer Experience research. As part of this survey customers were asked for their top priorities for improvement and this has been an important input to the business improvement projects.
The right partnership
It was important to Spirax Sarco to partner with a BPM solution provider who aligned with their way of thinking. Having assessed the options, UK & ROI Sales embarked upon a three month evaluation of the Triaster solution. They were pleased to find that the software and approach matched their requirements and they felt supported by Triaster's exceptional customer service.
With the BPM solution selected, Triaster worked closely with Spirax Sarco to achieve an accelerated implementation. Initial training was provided in December 2011 and the Process Library was launched in January 2012.

As we work together to develop and manage our processes, it is key that we put the customer at the centre of everything we do. We should be considering the value from the customers' perspective, applying outside-in thinking.
Mary Derrick, Strategy Support Manager

Triaster have exceeded our expectations. We have found everyone at Triaster to be professional, knowledgeable and helpful, the Triaster solution has proved to be a good fit with our requirements and their support has enabled us to achieve our objectives.
Matt Selley, Customer Care & Quality Manager
To reach the launch date, the internal support teams were very enthusiastic and worked fast to enable available standard operating procedures to be loaded into the Process Library ready for 'Go Live'. Storing all the documents in one place which everyone had access to was a quick win, that achieved good interest levels from everyone within UK Sales.
Putting in place the foundations
The Process Management Group (PMG) has evolved since the launch of the Process Library and has a vital role in achieving effective process ownership, fully supported by the Process Design Team.
There are three key components to Spirax Sarco's business process management approach.
The framework: the Process Excellence Road Map
The toolbox: the Process Library and mapping workshops
The behaviours: supported by empowering employees to contribute to best practice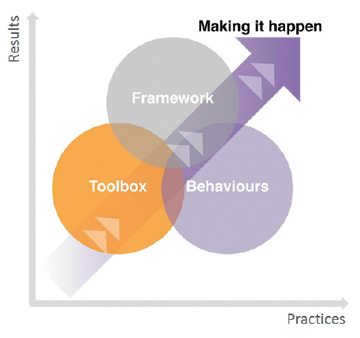 Spirax Sarco believe that their people are key to 'making it happen' and that success is 80% dependent on the right behaviours with 10% framework and 10% toolbox. Involving people in creating a new way of working is therefore a top priority. The Triaster solution supports the behaviours needed to achieve a continuous improvement culture.
Empowering to improve
Information about the improvement projects and the benefits they are delivering is shared in an internal newsletter 'End to End,' which is released twice a year. In addition there are quarterly staff briefings given by the UK Sales Director, demonstrating the interest and importance that he places on the BPM programme.

A considerable amount of effort is made to involve everyone in a meaningful way in our journey to process excellence. 'End to End', internal case studies and team meeting updates are part of this. The key aim is for everyone to have the opportunity to contribute their expertise and ideas through workshops and process discovery sessions, which then result in improvement actions.
Mary Derrick, Strategy Support Manager
New processes delivering benefits Since the adoption of the Triaster solution, UK Sales have achieved some great successes. These are summarised below:
Customer complaints and escalation process
The project team set up to look at this process began by looking at the current complaint process and then led on to discussions about how the process could be improved. It was agreed to pilot the improvement suggestions made regarding acknowledging the complaint for the customer.
The Customer Care team 'closed the loop' with customers to ensure that they were fully updated on the course of action taken to resolve the issue. Based on the success of the pilot, Customer Care fully integrated the process changes and it was agreed to roll the new process out to Engineered Systems and Services too. The customer feedback to the changes was really positive.

That's brilliant. Thanks for your help and support, we've been really impressed with your approach.
Claire Chapman, Customer Care Team Leader
Service Engineer car stock process
This process was mapped from end-to-end and a number of problems were identified. Once the problems were understood, process gaps were identified and filled. The improved process, published to the Process Library, with supporting documents in place resulted in good stock integrity and improved confidence that the parts and products required will be available at the customer site, giving improved service levels. The process is more efficient making it easier to deliver customer service and reducing waste.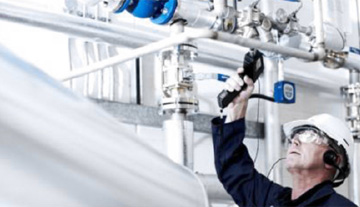 More Triaster Process Libraries
With the unrestricted licences available for the first year of the contract, other parts of the Spirax Sarco organisation have started to use the Triaster Process Library to capture their processes; sometimes with a very specific focus such as looking at the time and effort spent on certain activities. To enable some tight deadlines to be met, Triaster delivered an intense set of facilitated process workshops and training sessions.
Continuing the journey
To now maximise the benefit of understanding processes, the new challenge for Spirax Sarco is to communicate functional area process knowledge with the wider audience to identify how each process feeds into the next. This will help to create entire end-to-end processes across the whole organisation.
The aim is for the Triaster solution to be the platform of choice for working with processes with a consistently applied process mapping policy, predefined process architecture and governance framework for managing their processes and associated documentation. Having such a robust process management programme in place makes it easy for new areas of Spirax Sarco to come on board with the process approach and really helps to establish a process culture within the organisation.
A great partnership
Triaster are very much enjoying being part of Spirax Sarco's journey to process excellence. The company has all the key elements in place to achieve their goals of operational excellence and world class service:
Continual improvement is a strategic objective with senior management support
A motivated and enthusiastic process management community are establishing excellent and useful process libraries
Focus is being given to involving and educating employees to establish a process culture where the libraries are used and processes are owned
With these elements in place, Triaster are able to maximise the support that we can give to ensure that the maximum benefit is achieved from the Triaster Solution. We look forward to celebrating more successes with Spirax in the future.
Published September 2012