What is Triaster Process Library?
Triaster Process Library is the perfect way to quickly document how everything should be done and instantly share it with the whole team. A useful and usable Business Management System that everyone in your company will use.
What Triaster Process Library does
Captures and shares your business processes, so everyone, always, knows what to do.
Quick and easy capture of how everyone should be working
This is done from within the Process Library. It couldn't be easier, with drag and drop process mapping shapes to create simple, easy-to-understand process diagrams - the most effective way to capture what everyone should be doing.
One single source of information
All Triaster Process Libraries are a reference hub which present one single source of accurate information for your business. This means everyone knows that all the information accessible in the Process Library is up-to-date and can be relied upon. All knowledge is stored at an organisational level, rather than on desktops or in individuals' heads. It is never lost when key staff leave and can always be accessed, even from home and via a mobile phone.
Intuitive, appealing, secure website (Process Library)
Instantly accessible via any browser and any device
Single source of truth
Fewer customer complaints, more independent working, less time and resources wasted
Everyone in your business is able to easily find out how things should be done. It's even easier than asking someone else what to do - sometimes difficult to do anyway if you are working from home - so mistakes, inefficiencies, and customer complaints are so much less likely to happen.
Simple and easy to use
Consistent information every time
Effective cover when anyone is on holiday, unwell or leaves. Better support for new starters.
In a busy team there is no slack, so when one member is on holiday, unwell or leaves, everyone else needs to step up quickly. This is made so much easier when they can instantly find what they need to do in the Process Library.
Quick and easy pathways to find what you need
Search if required
Effective induction for new starters
Perfect for centralised or fully distributed mapping, and everything in between.
In Triaster's Process Library all users can be assigned any role. Because permissions are fully customisable you can have as many (or as few) authors as you want. This means you can allow everyone to view, map and approve - perfect for distributed mapping - or you can assign a few approvers and mappers, while keeping most of your employees as viewers - perfect for centralised mapping.
Set who can view, map and approve
Instantly update user permissions
Create custom roles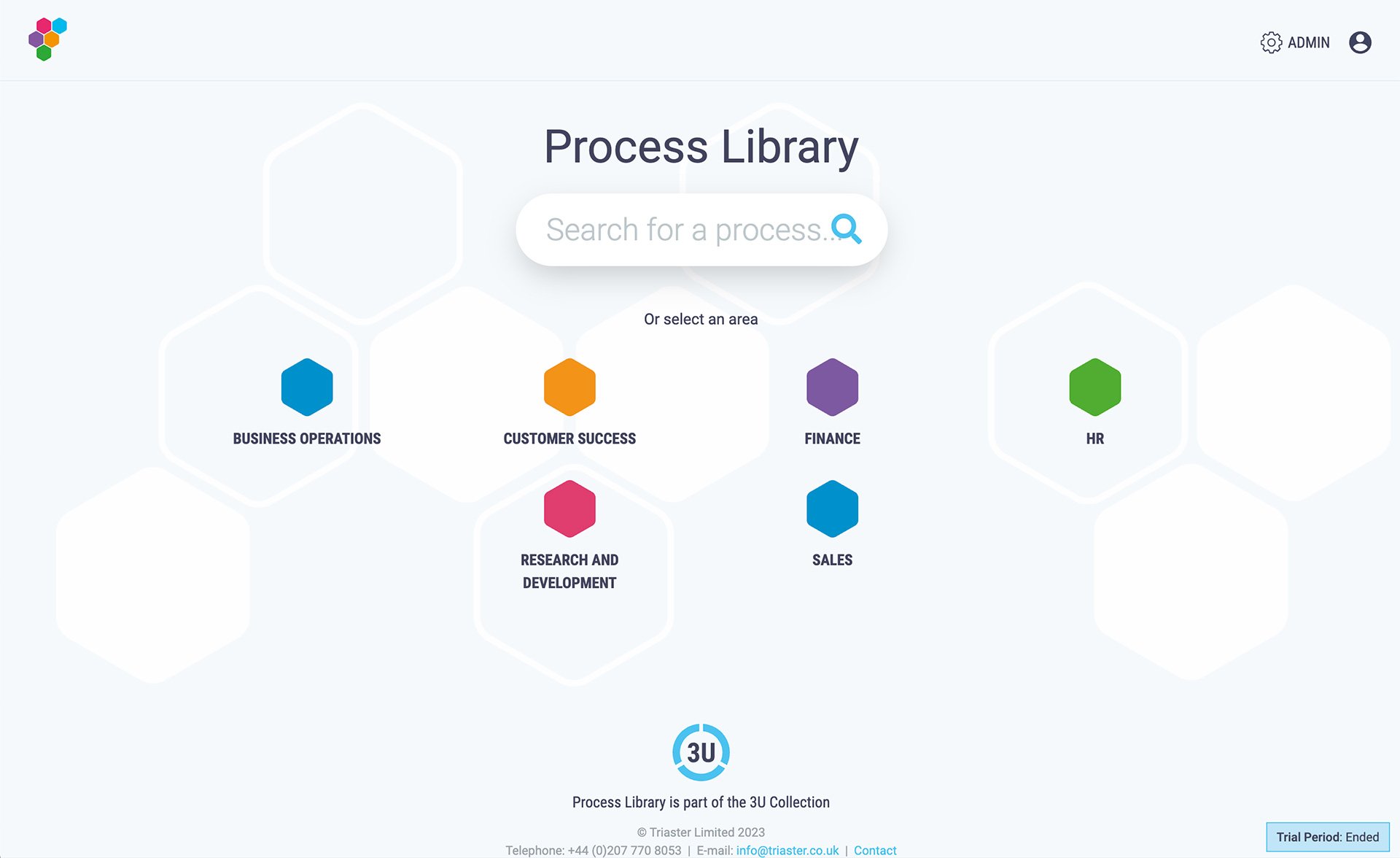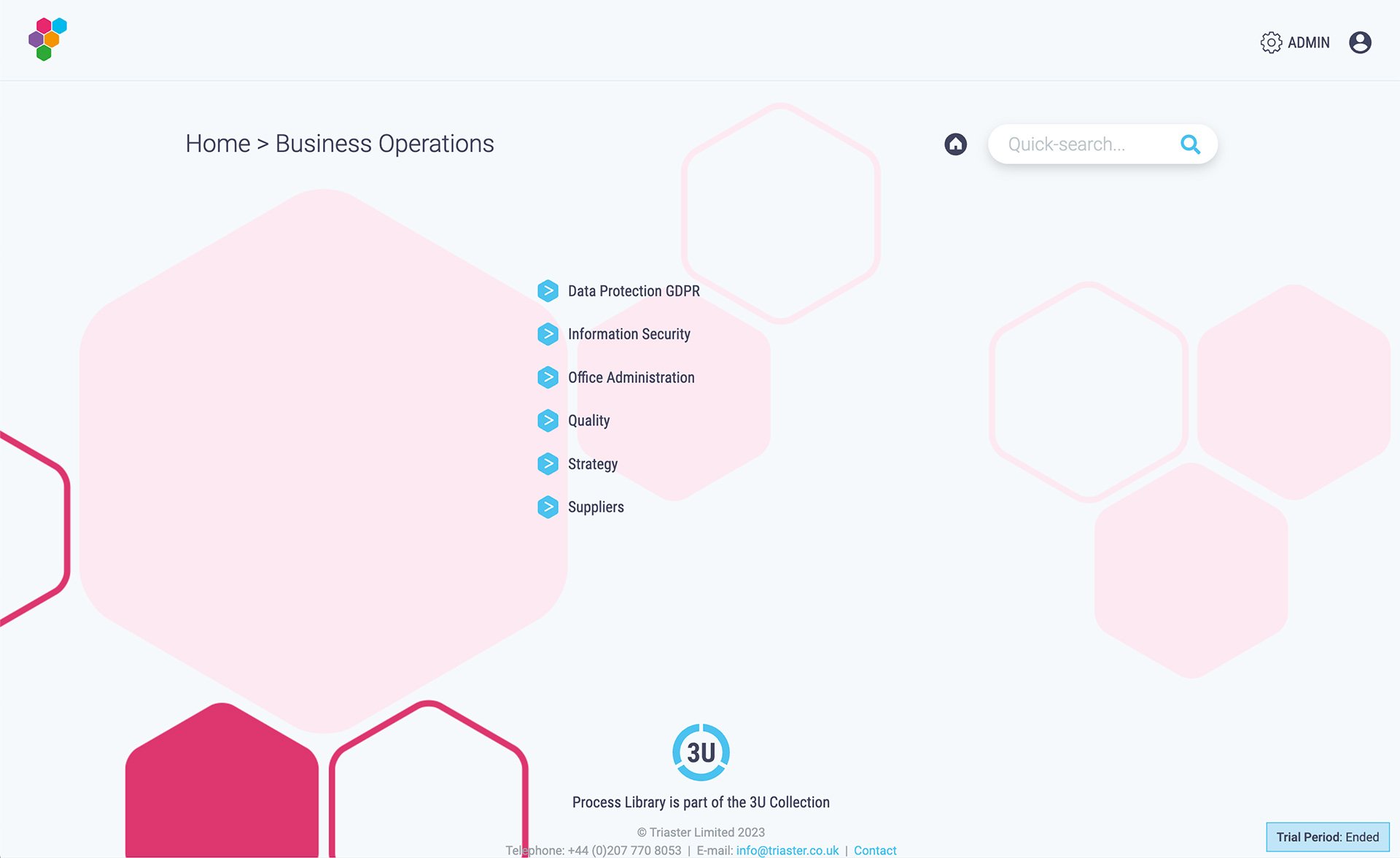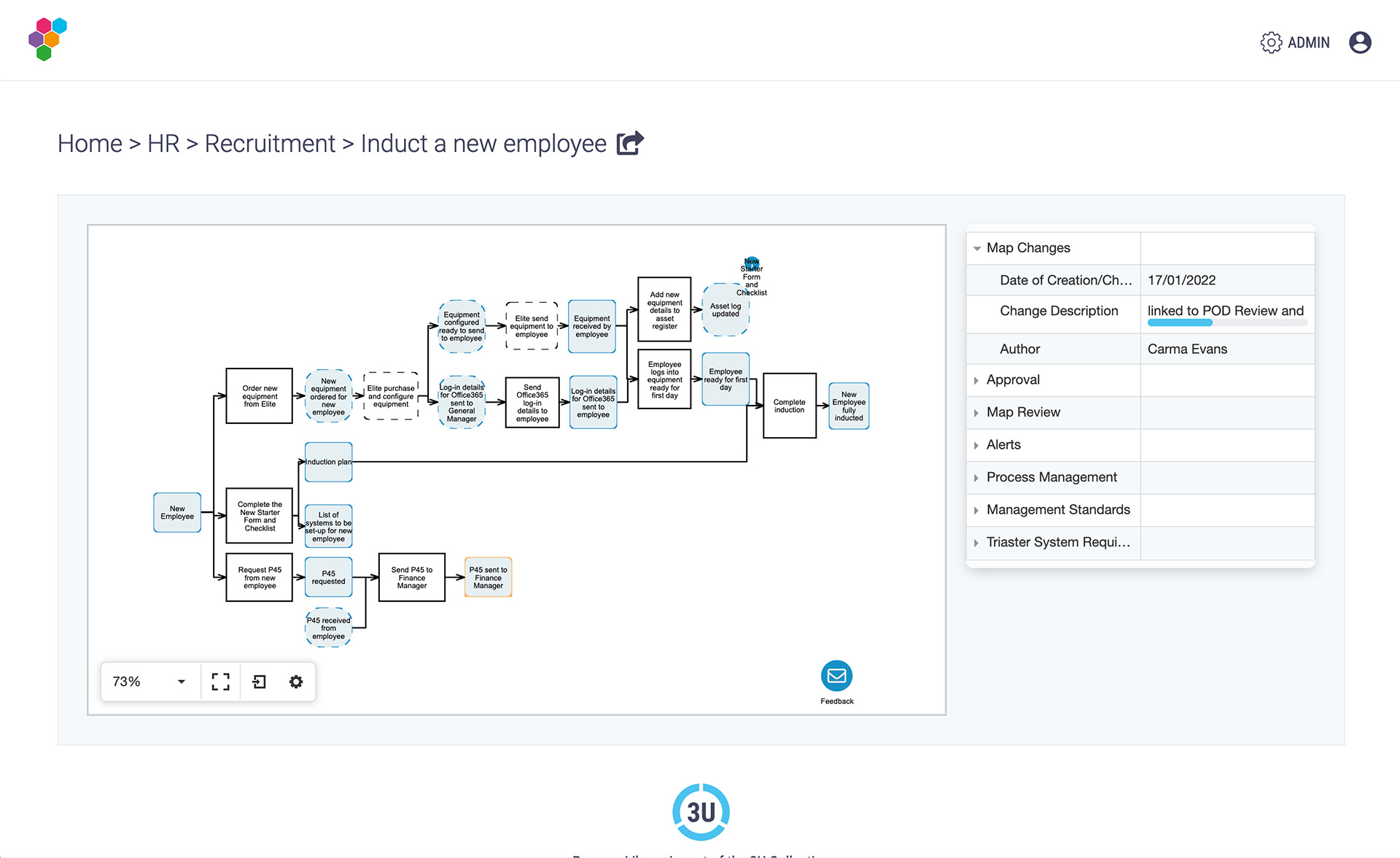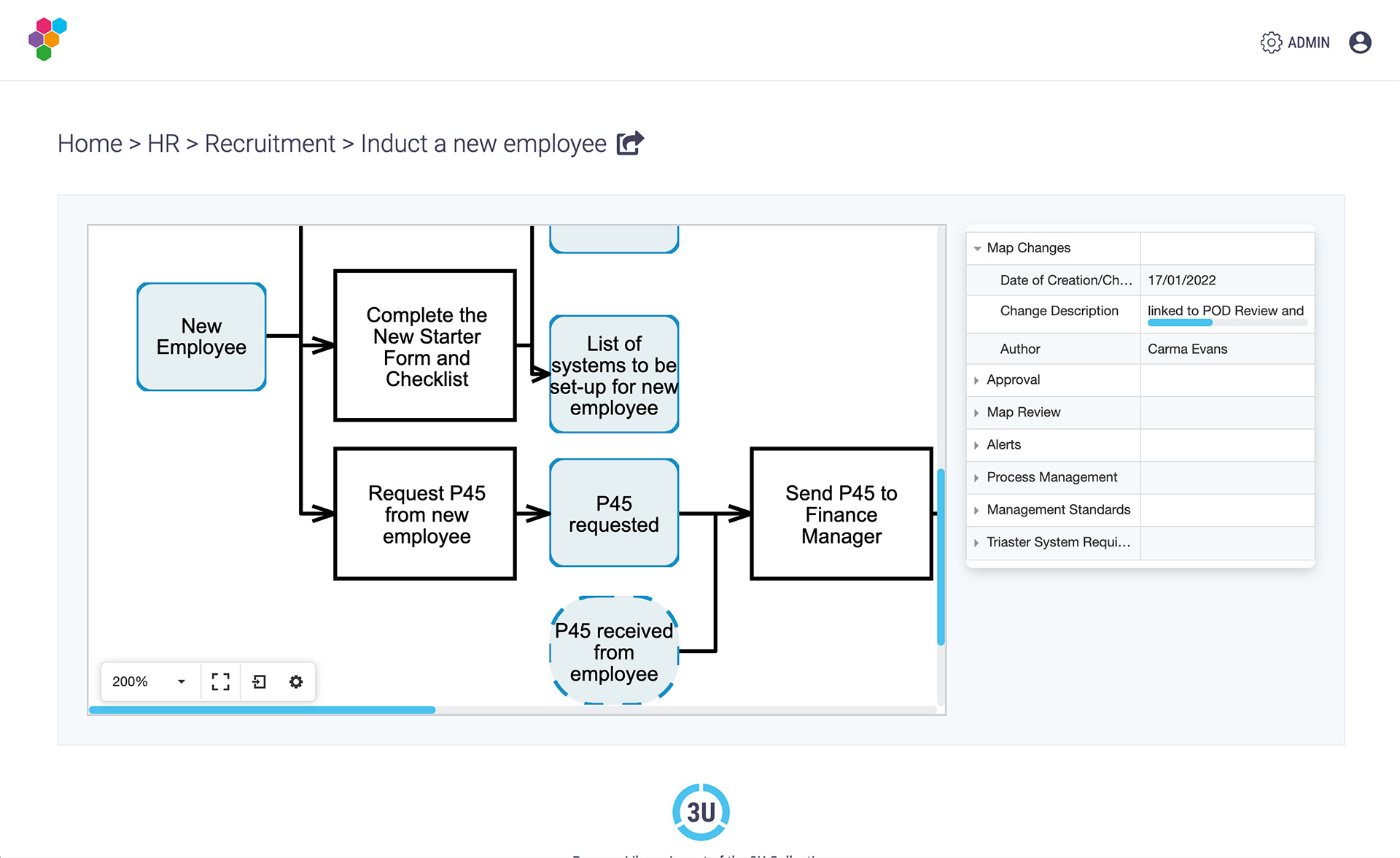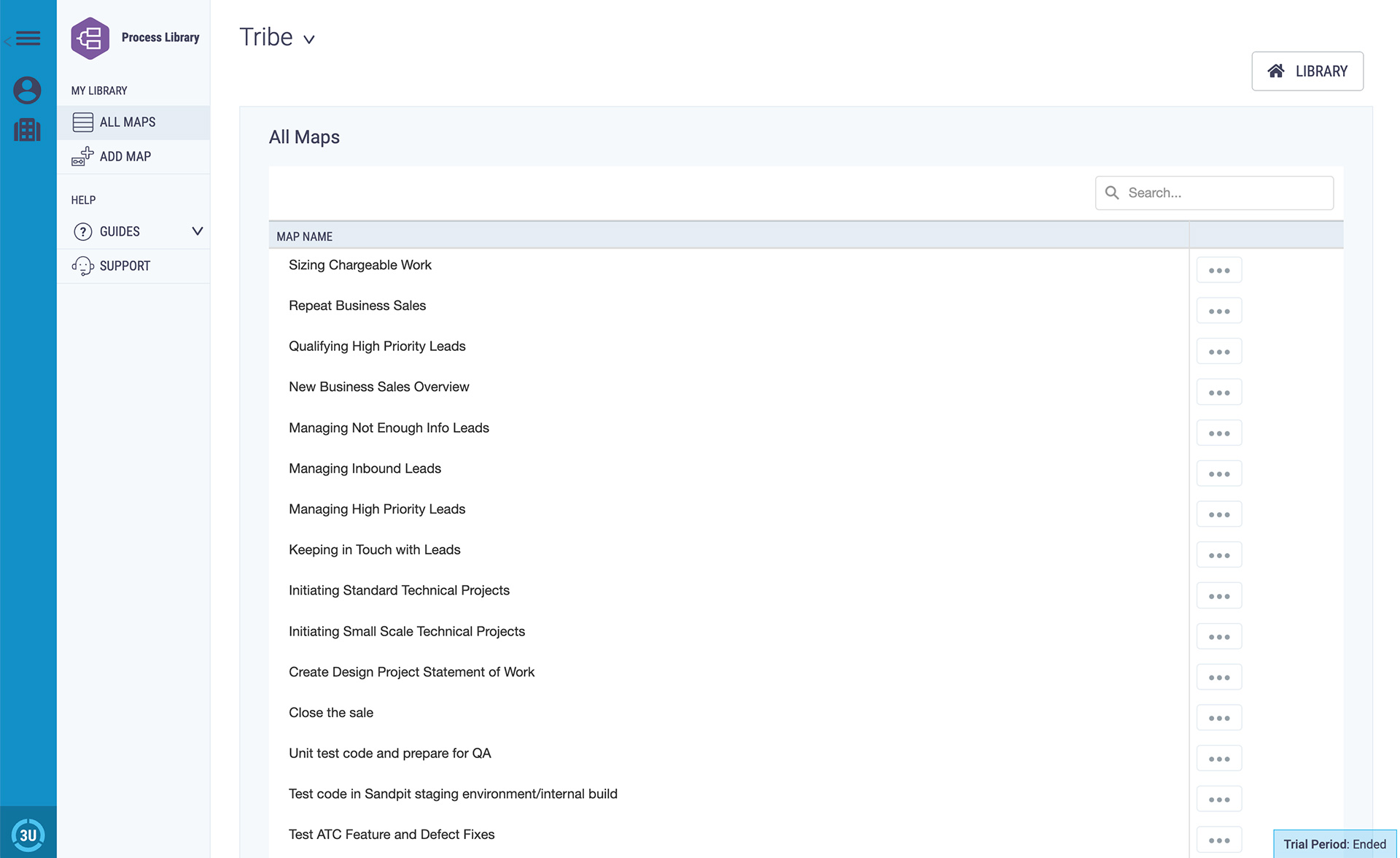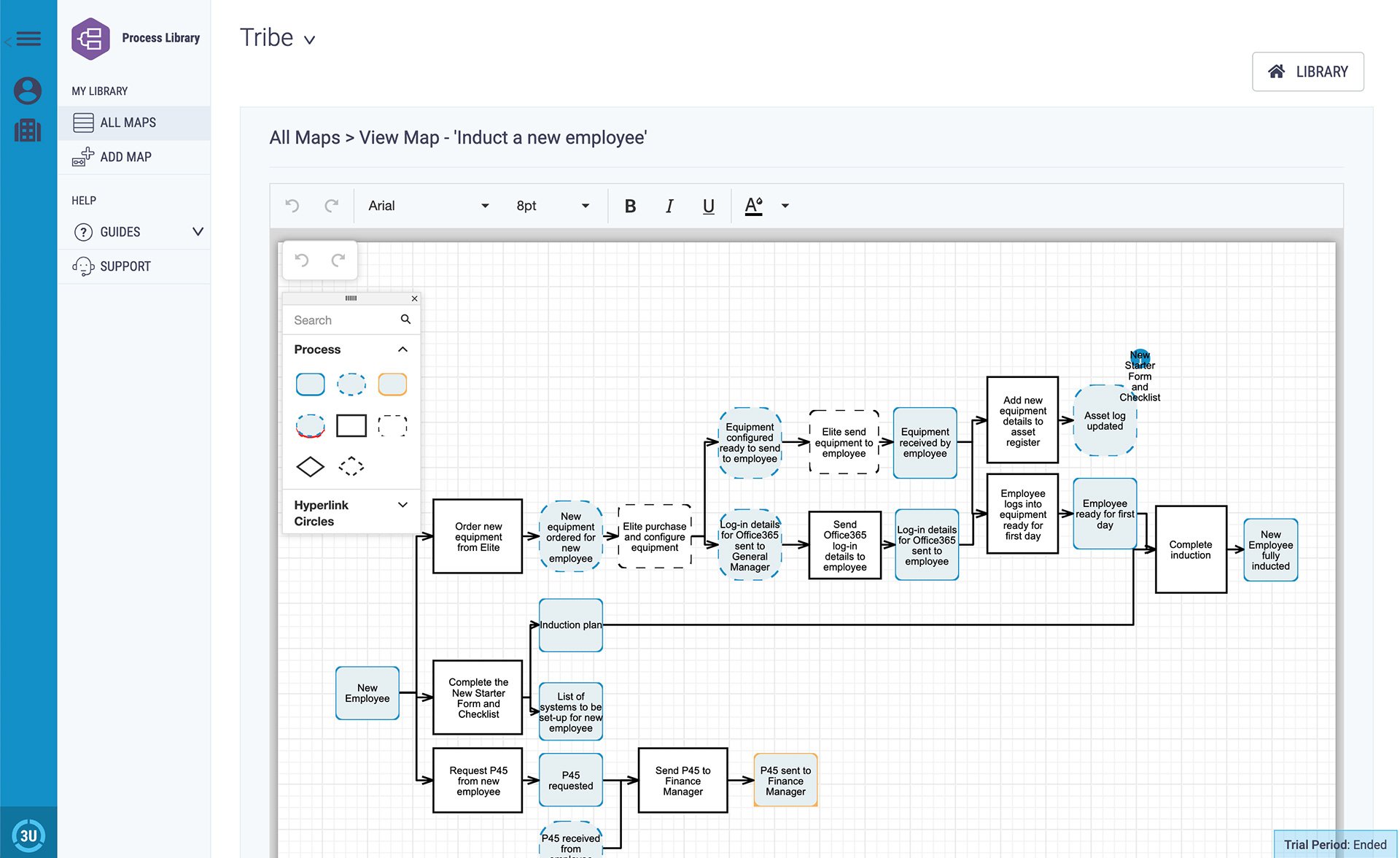 Get started now
Process Library Free Plan