CASE STUDY
Actuation System (Collins)
One common BMS driving 3 different languages, supporting 5 QMSes, in 4 different countries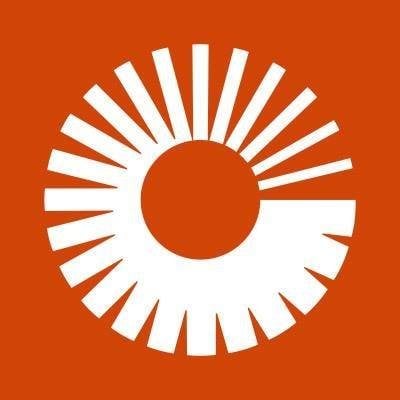 Actuation System (Collins) has 13 sites but is part of the much wider Collins group, who have 300 sites worldwide. Each site has local Quality Management Systems (QMS) and processes, but must also follow the best-practice process directives handed down from the Raytheon Group (Corporate), which has 1,200+ sites worldwide. Accordingly it was important to create a Business Management System (BMS) which aligned local processes with Corporate processes.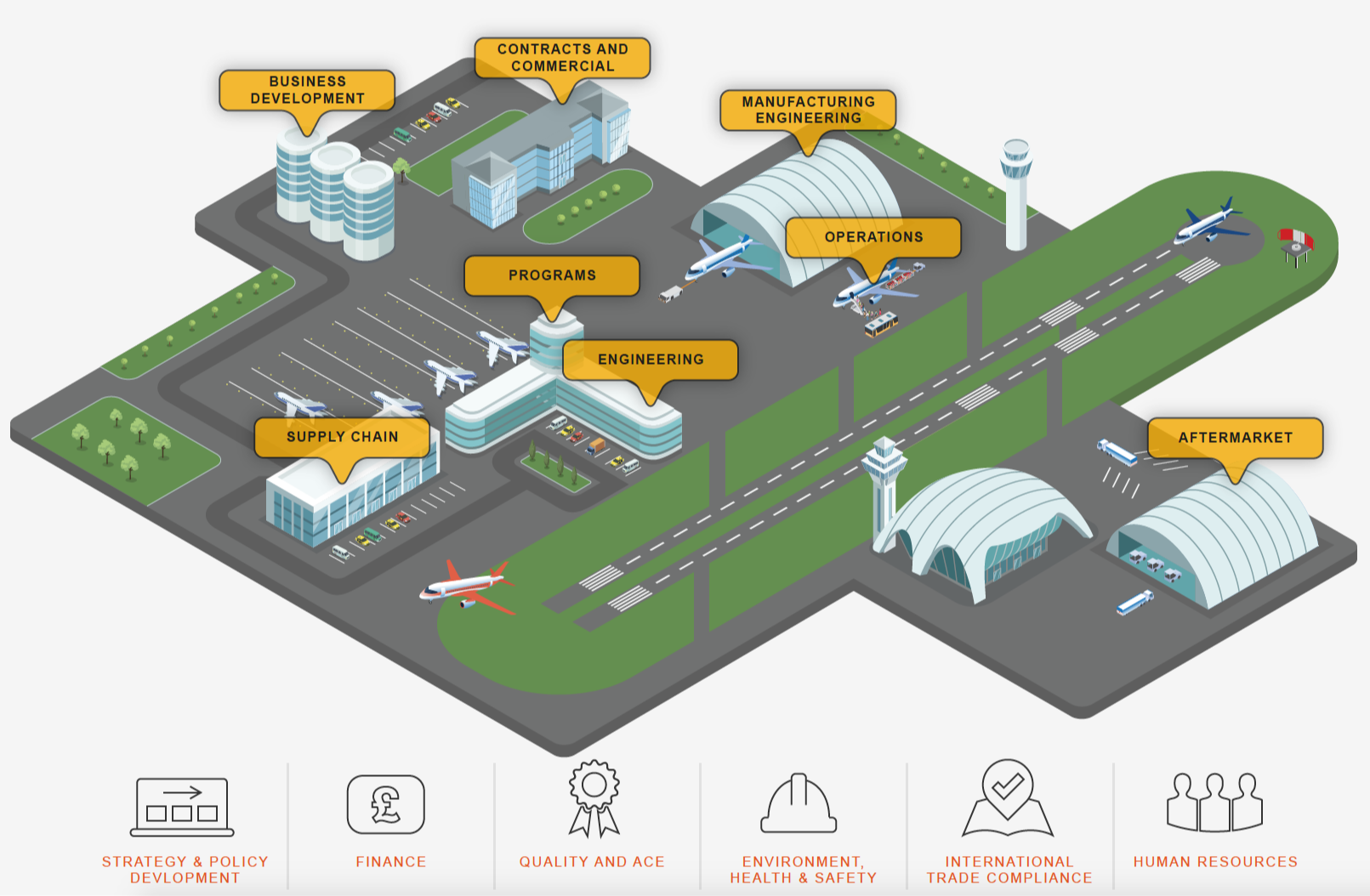 When designing their Process Library the end user experience was the most important aspect, and their mission is to provide the user with the exact information they need, in a maximum of three clicks.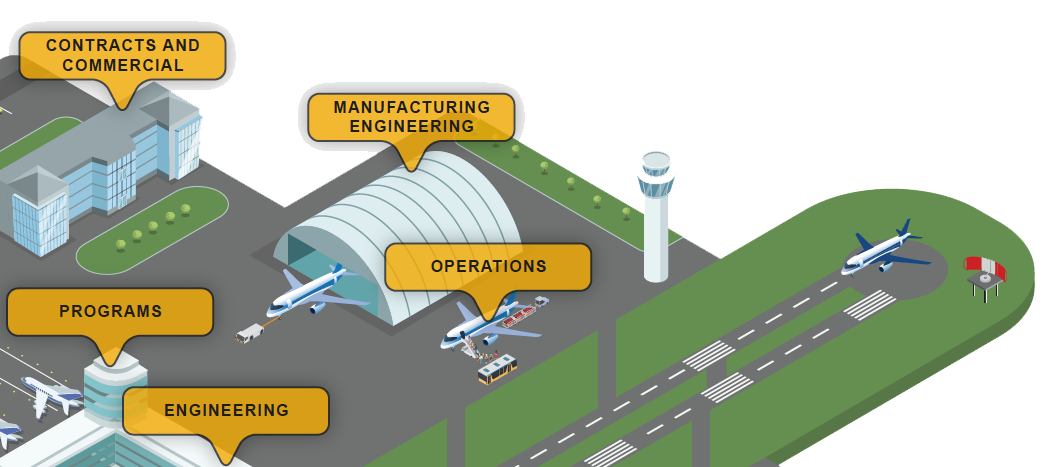 To make this possible the Actuation System (Collins) Process Library contains: a quick search function, hyperlinks from each map, documents behind each process and a fun airport homepage which people often comment, "is like a game!".

One of the most impressive features of the Actuation System (Collins) Process Library is that they have one common system driving three different languages, supporting five Quality Management Systems, in four different countries. They have achieved this by using a master library - which provides the organisation-wide maps - and regional sites, which allow each country to create their own maps. The Process Library automatically changes language, based on the users' browser settings.

The deployment has been extremely successful, with commitment from the upper leadership, widespread training and 61 maps and 2,086 documents created in the first year!
The next step is a complete roll out for each of the 13 sites; to enable this a lot of people have been trained, both on-site and via Zoom, so each site can both use the system and make it their own.

If you are interested in a multi-language Process Library, please contact us to discuss your requirements.
Published February 2021