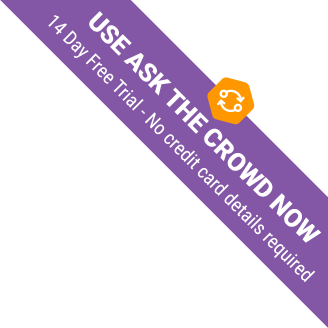 What is Ask The Crowd?
Ask The Crowd (ATC) is software that enables you to improve your products and services by collecting suggestions, requests, fixes and other feedback and to quickly and easily action them, whilst keeping everyone updated on your progress
Create a Crowd
Invite whomever you'd like to join - customers, colleagues, partners, suppliers etc.
Inclusivity is key to improvement.
Your Crowd members submit INPUTS to your business through a dedicated submission page
Inputs can be general feedback, feature requests, bugs and faults, complaints, compliments…whatever they want to say!
Honest feedback is key to improvement.



The Process Owner assigns the INPUTS to specific LIFECYCLES, which dictate how they will be processed and by whom
Build your own LIFECYCLES or use the ones we have built for you – a LIFECYCLE means the process is completed in the right way, every time.
Consistency is key to improvement.