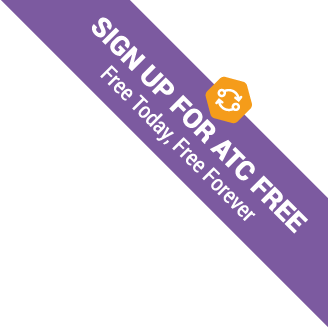 What is ATC?
ATC is the process execution platform to ensure consistent, transparent, best practice working throughout your organisation.
What ATC does
Drives your business processes so everyone gets it right first time.
Your Best Practice Working Set in Stone
Whether you have already captured your business processes or have never thought about what you do as a process, the key to best practice working is to agree the best way to do something and then for everyone to do it that way.
With the ATC platform, your agreed best practice processes are set as lifecycles, which everyone has to follow.
Your best practice business processes are driven by ATC
Everyone has to follow the process
Consistent, repeatable working across the whole team is ensured
Best practice working is always your standard way of working
What is a Process? And who Cares Anyway?
Communication & Transparency is the Name of the Game
It's difficult to overestimate the importance of great communication and keeping everyone informed in business. It's important internally - letting everyone know who is responsible for doing what, and why - and it's important externally - letting your customers know exactly what you are doing for them and when. Even if you are all hands on deck working on something for your customer, they won't know this unless you tell them.
The ATC platform covers all this off for you.
Your best practice customer service processes are driven by ATC
Who is responsible for what, is crystal clear to everyone
Your customers are automatically kept updated every step of the way
Staff Training is In-Built
Very often when people don't follow the standard way of doing things, deviating from agreed best practice process, it's because they don't know what they should be doing. With the ATC platform, the agreed next step is always crystal clear, as is who should be doing it.
ATC clearly sets out what the next step is
Inputs & activities are assigned as appropriate
Knowledge transfer is embedded
Everyone can get it right first time
Who is Responsible and Who is Accountable is immediately Clear
All processes are owned by someone - even if they don't think of it like that. Processes are owned by whoever decides what the process is. The Process Owner is the person with whom the buck stops; they are Accountable. The person who carries out a process - does the work - is Responsible.
One person can be both Accountable and Responsible, but often they are different people. Knowing who they are in your organisation is the first step to optimised working.
Who is Responsible for doing the next step is always clear
Who is Accountable for defining the next step is always clear too
The ATC platform embeds a process approach, even for those who don't know what a process is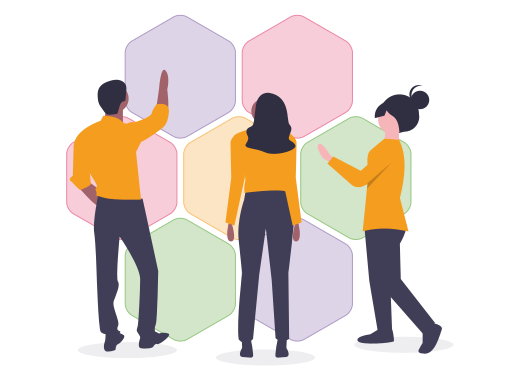 Nothing is Lost in the Gaps Between Departments
Inefficiencies and mistakes often occur when responsibility for something - like a customer complaint say - is passed from one department to another. This is because ways of working are organised within each department and the end-to-end process isn't considered.
The ATC platform instantly overcomes siloed working by enabling inputs - again let's consider a customer complaint - to be consistently and transparently routed along the end-to-end process, regardless of how many departments are involved.
One consistent way of working
An end-to-end process view is enabled
Siloed working becomes a thing of the past
There is full transparency and communication at all times
Continuous Improvement becomes Business as Usual
Best practice working is rarely implemented in the first instance. Usually it takes a little time actually doing something before you know how best to do it. And then something changes. Which is why all organisations need to improve, continually.
The ATC platform makes Continuous Improvement very straightforward, in fact it encourages it. ATC can be updated in seconds - to embed a new improved process - just like that.
ATC is easily updated to drive an improved business process
The new way of working is communicated to all
Continuous Improvement is a reality
Supports Remote Working
The ATC platform is cloud-based, so users can access it where ever they are working. Provides the perfect support for teams working remotely from each other.
Cloud-based, no IT overhead
Ensure consistent, repeatable, transparent working where ever your team member's are based
Private/single tenanted database options available
Can be internally hosted if required
Delivers for Individual Teams & Scales throughout your Whole Enterprise
The ATC Platform drives business processes, so everyone gets it right first time.
This works at an individual team level, but also scales to cover your whole organisation.
* A Process Owner is the person who is Accountable for a process. They decide what the process is, the buck stops with them. One Process Owner may own many processes, in a small company just one person may be the owner of all of its processes.
** A Crowd is the scope of the project that you are working on. You may be working on something that applies to your whole organisation, in which case you will need just one organisation-wide Crowd. Or you may be working on several separate projects, that require one Crowd per project.