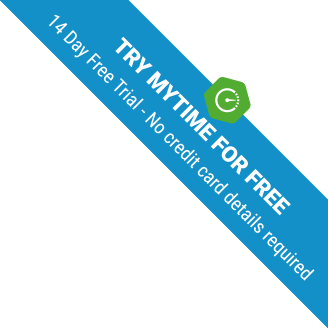 What is MyTime?
MyTime manages your flexi-time and absence tracking; perfectly balancing the need for accuracy with the flexibility and control that employees want
Manages the implementation of flexible working policies and agreements
In today's world employees expect flexibility in their working lives. Many expect to be able to work at home for at least part of the week and whilst employees are usually happy to work longer when times are busy, they also expect to be able to take time off when work is less busy.
To attract the best employees therefore, working policies need to be flexible, adaptable, and customisable. MyTime manages the implementation of even the most complex and flexible working policies - in a way that your employees will love to use.
Manages employee flexi-time and absence records according to agreed flexible working polices
Enables TOIL (time off in lieu) schemes
Self-service system, tailored to your employees' needs
Puts your employees in control of the information which matters the most to them
The holiday they have left and the TOIL (time off in lieu) they have accrued is key information that employees want to be able to access at any time.
They can with MyTime.
Balances the control your organisation requires with the flexibility your employees want
Keeping accurate records is important for any organisation, as is ensuring your employees are working to the terms and policies agreed. With MyTime good governance and accurate record keeping is built-in, alongside enabling the flexible working that attracts the best employees.
Accurate record keeping and appropriate sign offs for organisational controls
Self-service flexi-time and absence tracking for employees
Manages and tracks flexible working agreements at an individual level