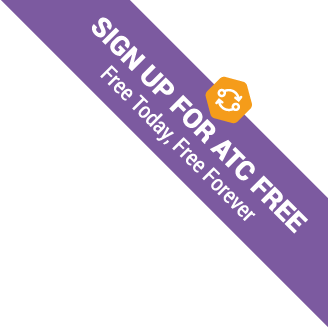 ATC gives your change management processes the very best start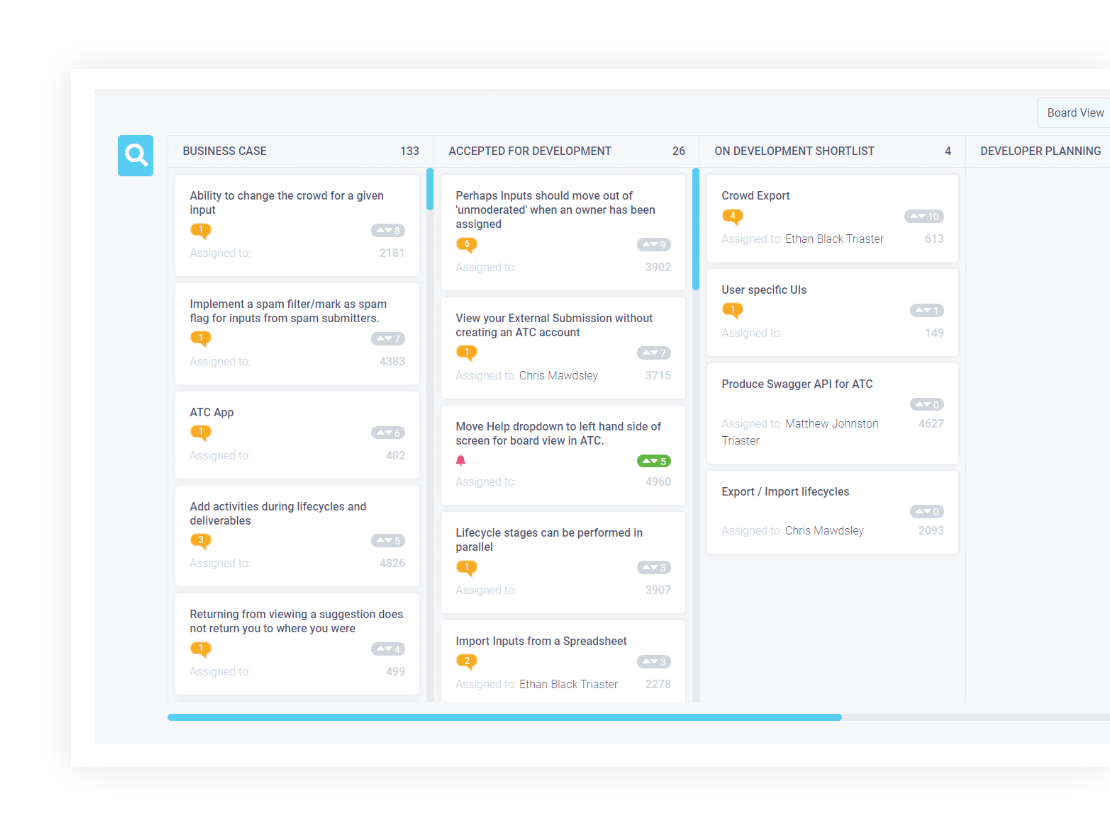 Build the best possible change roadmaps
Change management requires effective process execution like any other process, but it also needs to start with a really effective change or improvement roadmap to:
Involve all interested parties
Capture the best possible improvement ideas
Effectively prioritise improvement ideas for implementation
Ideal for both product development and improvement projects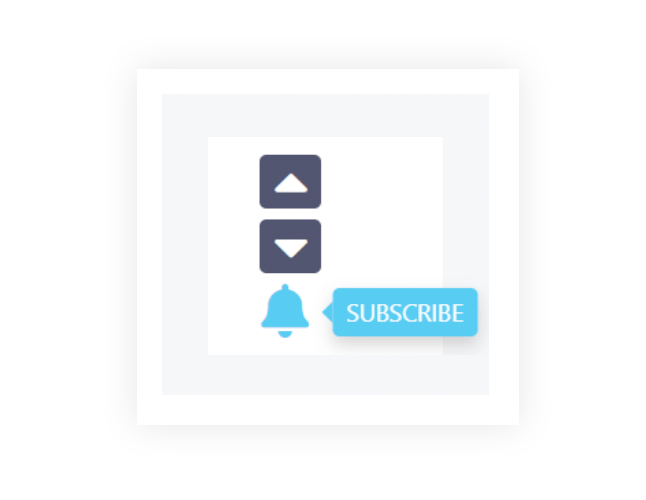 Keep everyone informed
Communication is key to effective change management. With the ATC platform you can:
Invite as many (or as few) people as you want to view your roadmap
Signed up users can subscribe to, comment on and vote on improvement ideas
They will then automatically be kept updated every step of the way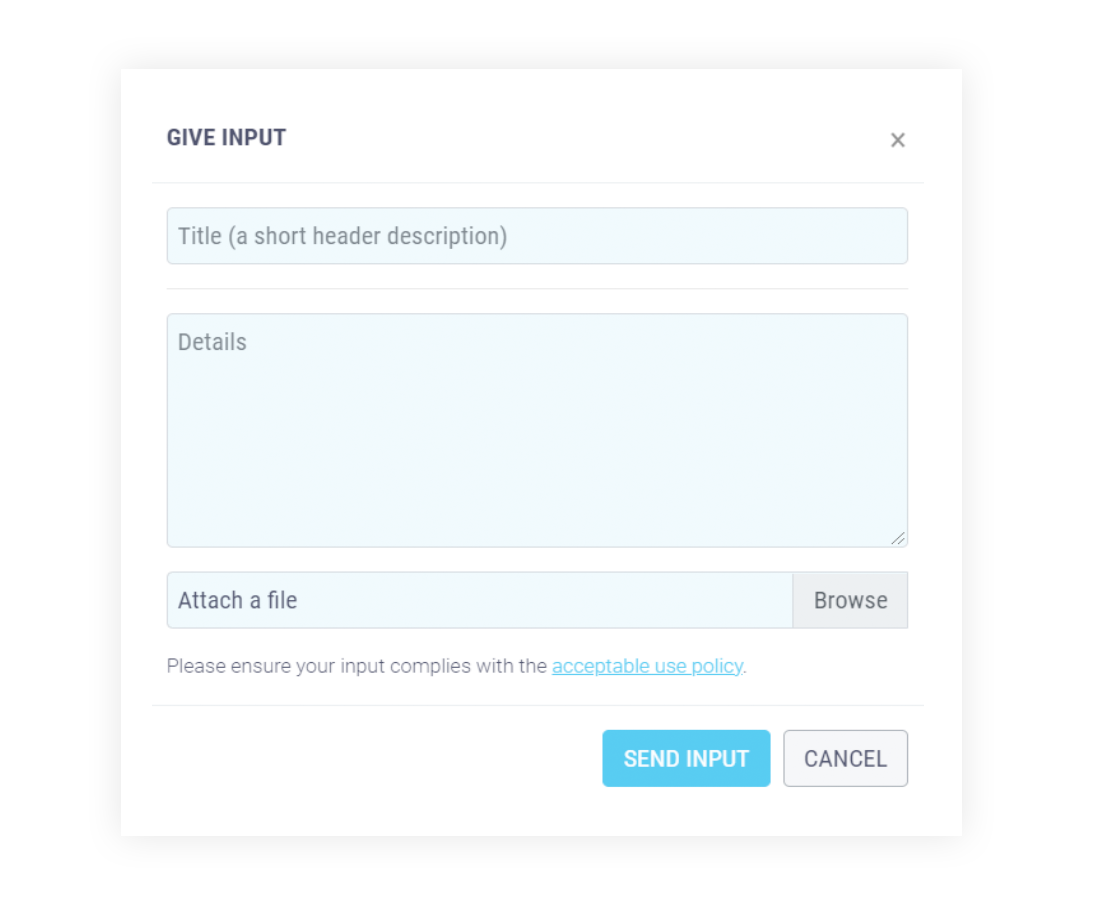 Capture everyone's improvement ideas
No one has a monopoly on good ideas. If you are developing a software product or changing anything, you need all the great ideas you can get:
Invite all interested parties to submit their ideas
Ask for suggestions for change, from both signed up users and anonymous parties
It's really easy for anyone to input idea and automatic filters for similar inputs, avoids duplication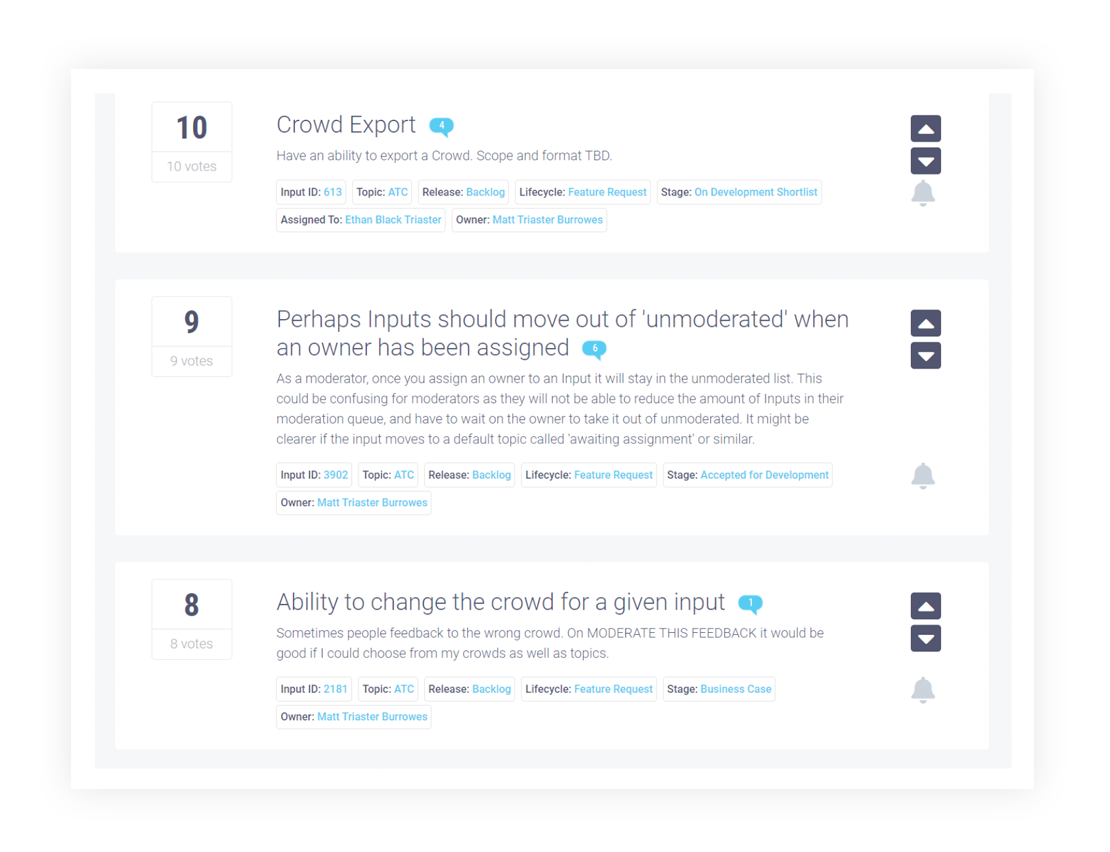 Easily prioritise your roadmap
A key element of change management is effective prioritisation of improvement ideas or - for product development - feature requests. The ATC platform helps you with this by:
Enabling stakeholders to vote ideas up or down
Capturing comments on improvement ideas
Sorting on the most popular, oldest and newest ideas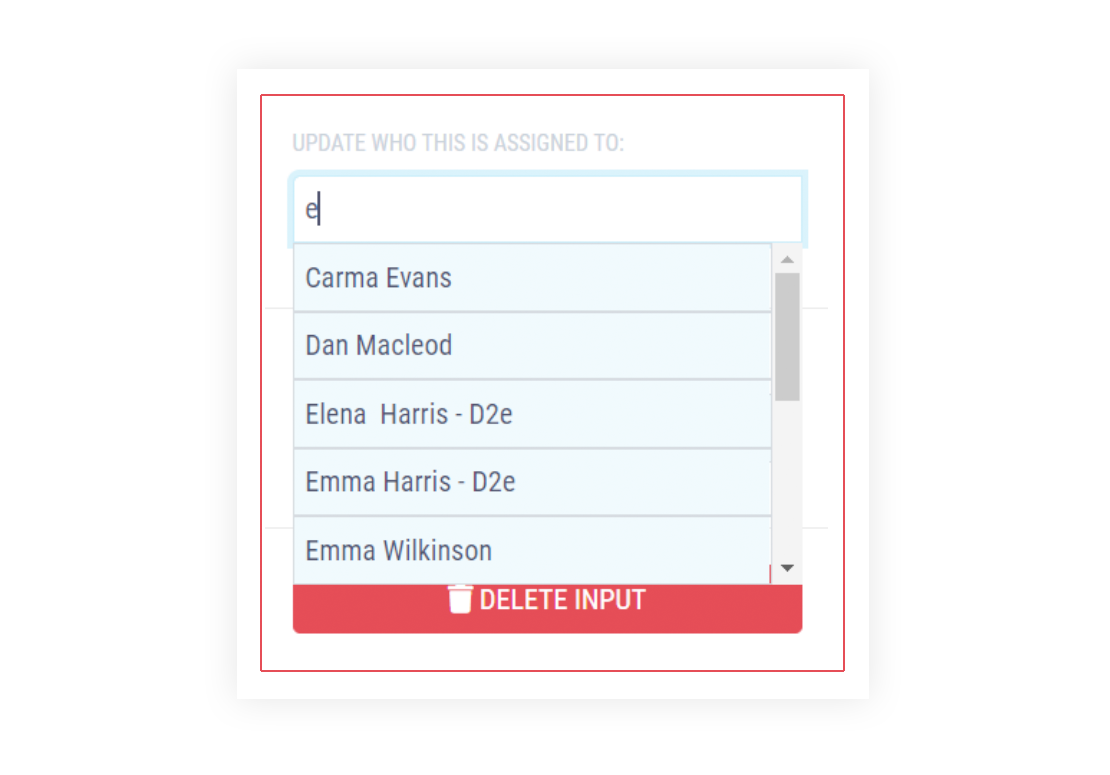 Implement your prioritised roadmap to drive change
Once you have your prioritised list of changes for your topic - be that a software product, a professional service or an area of your business - each idea becomes an input for change and the process execution can begin. With the ATC platform taking the next step is seamless.
Assign the implementation to the responsible person
Allocate the correct topic
Update the lifecycle if required