This five page case study explains how Balfour Beatty were able to win more business with the Triaster Platform by mapping their end-to-end processes and also achieved two ISO accreditations with the help of their Process Library.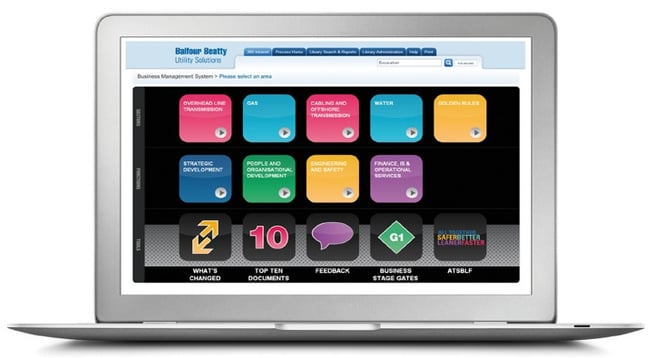 How will this benefit me?
This case study is a must read if you are considering implementing a business process management system in your organisation or are facing the following challenges:
'We have a business management system in place but people aren't using it'
'Our process maps are too complicated and are difficult to understand'
'We need a way for employees to view our processes when they are working off site'
Would you like to find out more about Balfour Beatty's Business Management system implementation? Simply fill in the form on the right.