This four page case study explains how Sungard Availability Services use their Process Library, Ask PAT to house all their processes, policies and work documentation allowing them to streamline the delivery of services to their customers.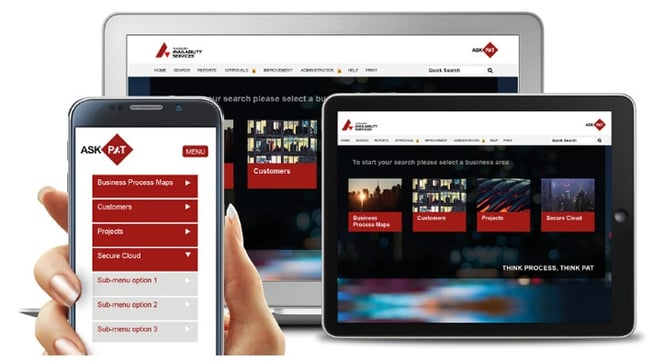 How will this benefit me?
This case study is essential if you are looking for a way to improve service delivery to your customers and are facing the following challenges:
'We need to understand who is responsible for which roles in our organisation'
'We need to use standards consistently across the business'
'We need a better way of managing our resources'
If you would like to learn more about how Triaster has helped Sungard Availability Services to communicate and understand their business processes across their global organisation, simply complete the form on the right.